AS-8 Savannah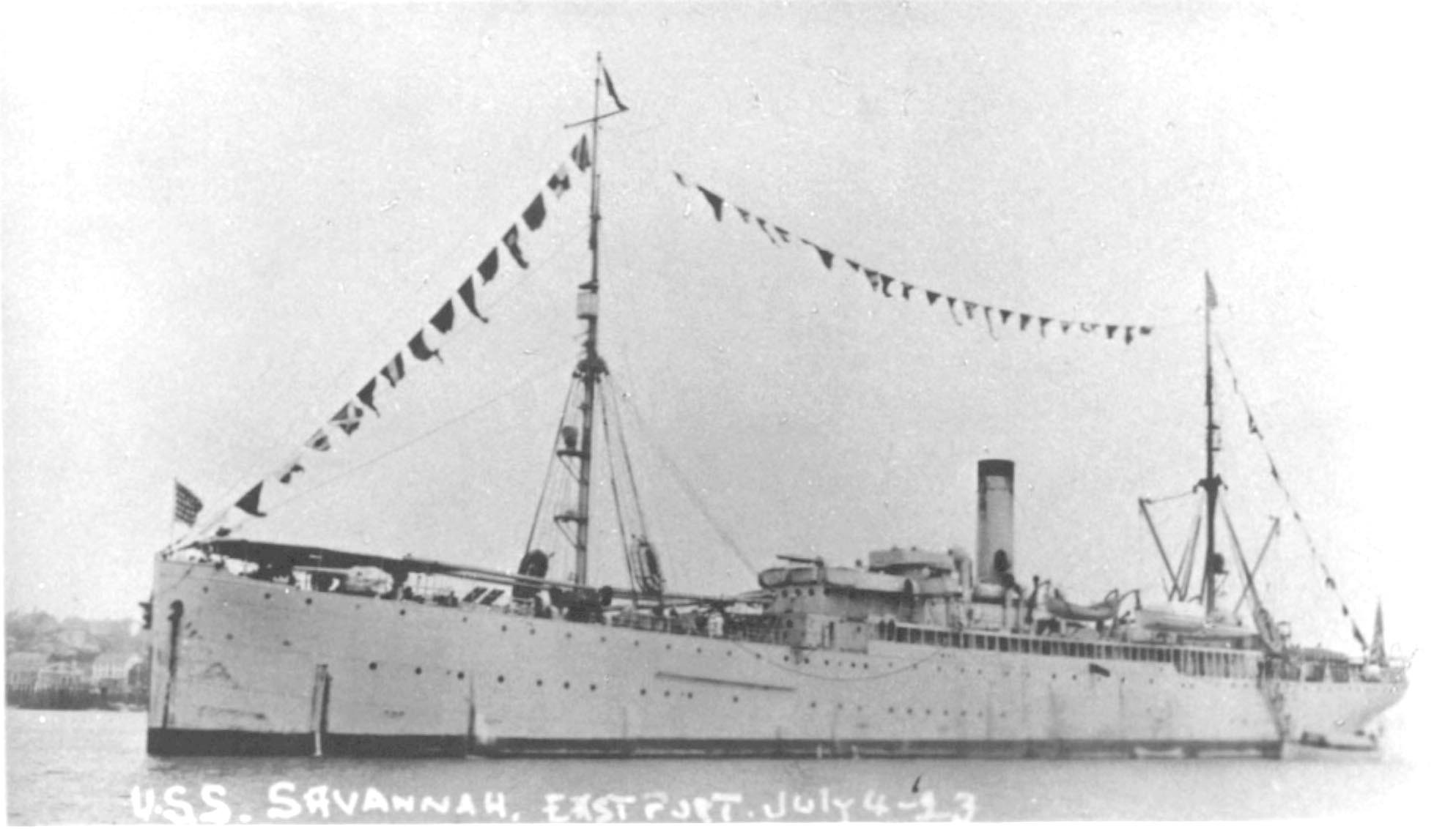 Built as SS Saxonia, for Hamburg American Steamship, Co. at Flensburger Schiffbau-Gesellscraft, Flensburg, Germany
Seized by US government at US entry into WWI; Commissioned as a Submarine Tender USS Savannah, November 3, 1917 at Puget Sound Navy Yard, Bremerton, WA; Designated (AS-8) July 17, 1920
Decommissioned December 16, 1926 at Puget Sound Navy Yard; Struck from the Naval Register June 26, 1934; Sold September 26, 1934 into mercantile service to Mider and Marcus, Seattle, WA; renamed SS Orbis, 1942 Final disposition, scrapped 1954 in Japan.
Displacement: 10,800 t.
Length: 414'6"; Beam 46'1"; Draft 26'5"
Speed: 10.5 kts; Complement 215.
The USS Savannah (AS-8) was in Eastport for the 4th of July 1923. The Savannah was an auxiliary submarine support ship that repaired, refueled and replenished submarines far away from ports and bases. The Savannah was captured from the Germans at the close of World War I, was known as the Breman, and refitted before being commissioned in the U.S. Navy.